Bananas are a key part of many nations' cuisine; thus, it should come as no surprise that there are many delicious banana dishes worldwide! If you want to travel the world right from your own kitchen, try whipping up some of these recipes at home!
It's hard to get lost in translation with a flavor as delicious as the humble banana. Keep reading to see how different cultures around the world have their own and different ways of cooking and consuming this delicious fruit.
The United States of America
Before we explore banana dishes from around the world, let's kick things off with iconic banana dishes we have here in the US.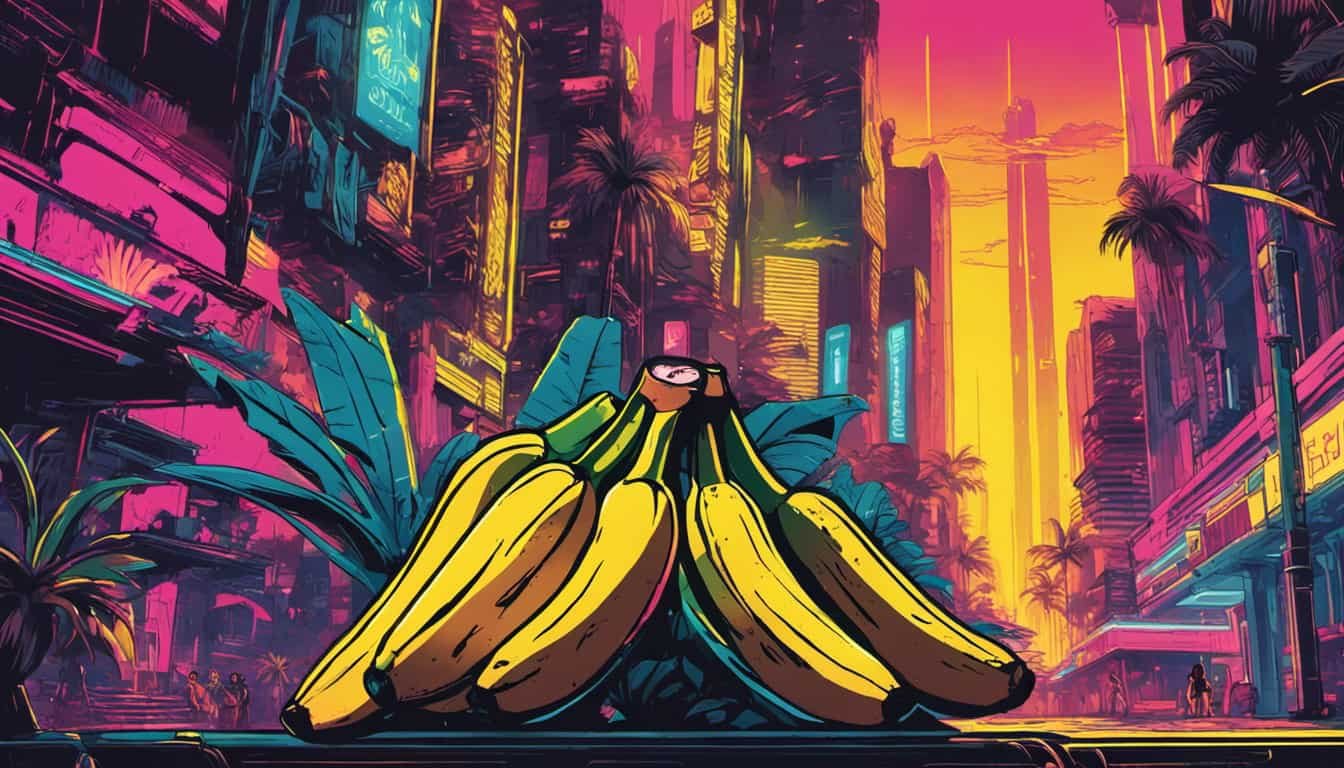 The Classic Banana Split –Did you know that the banana split was invented by David Evans Strickler, a 23-year-old apprentice pharmacist in the state of Pennsylvania? Strickler enjoyed creating sundaes at the store's soda fountain, and in 1904 he invented the banana-based triple ice cream sundae we all know and love today.
All you need to do to make this classic dessert is slice a banana in half and serve it with some ice cream, whipped cream, toppings of your choice, and a maraschino cherry on the top. Traditionally the recipe calls for one scoop of chocolate, strawberry, and vanilla ice cream, but you can put whatever flavor ice cream you desire.
Nice Cream –Nice Cream is a dairy-free and sugar-free dessert made by blending up pieces of frozen bananas into a rich and luscious ice cream-like consistency. You can even add in other fruit like strawberries or add in some coconut milk for added flavor.
For those of us who are vegan, lactose intolerant, or trying to cut back on our sugar levels, nice cream is one of the perfect guilt-free banana dishes.
Brazil
Cartola – If you ever take a trip to Brazil, make sure to try out their special dessert made with fried bananas and melted cheese.We know, the combination sounds a little bizarre, but once you try it, you'll understand why it's one of the most loved banana dishes in Brazil.
This Brazilian recipe is not only easy,you probably have most of all of the ingredients in your kitchen making Cartola is one of the easier ethnic banana recipes to make at home. All you need to do is fry some bananas cut lengthwise and top with melted cheese and sprinkle cinnamon and sugar.
Traditionally,either Brazilian queijo coalhoor butter cheese is used, but mozzarella cheese will work just fine.
Cameroon
Topsi Banana –Topsi Banana is a traditional banana peanut porridge dish made with green bananas slow-cooked in a traditional roasted peanut sauce with crayfish, smoked fish, fresh spices, and palm oil. If you don't care for the taste of fish, you can also substitute the fish with beef or any other protein of your choice.
Make this delicious banana recipe at home and travel across the globe in just one bite!
The Caribbean Islands
Fried Banana Fritters –From the Virgin Islands to St. Lucia, fried banana fritters are a popular street food all throughout the Caribbean islands. If you've ever wondered what a banana donut dipped in warm maple syrup would taste like, this is the recipe for you.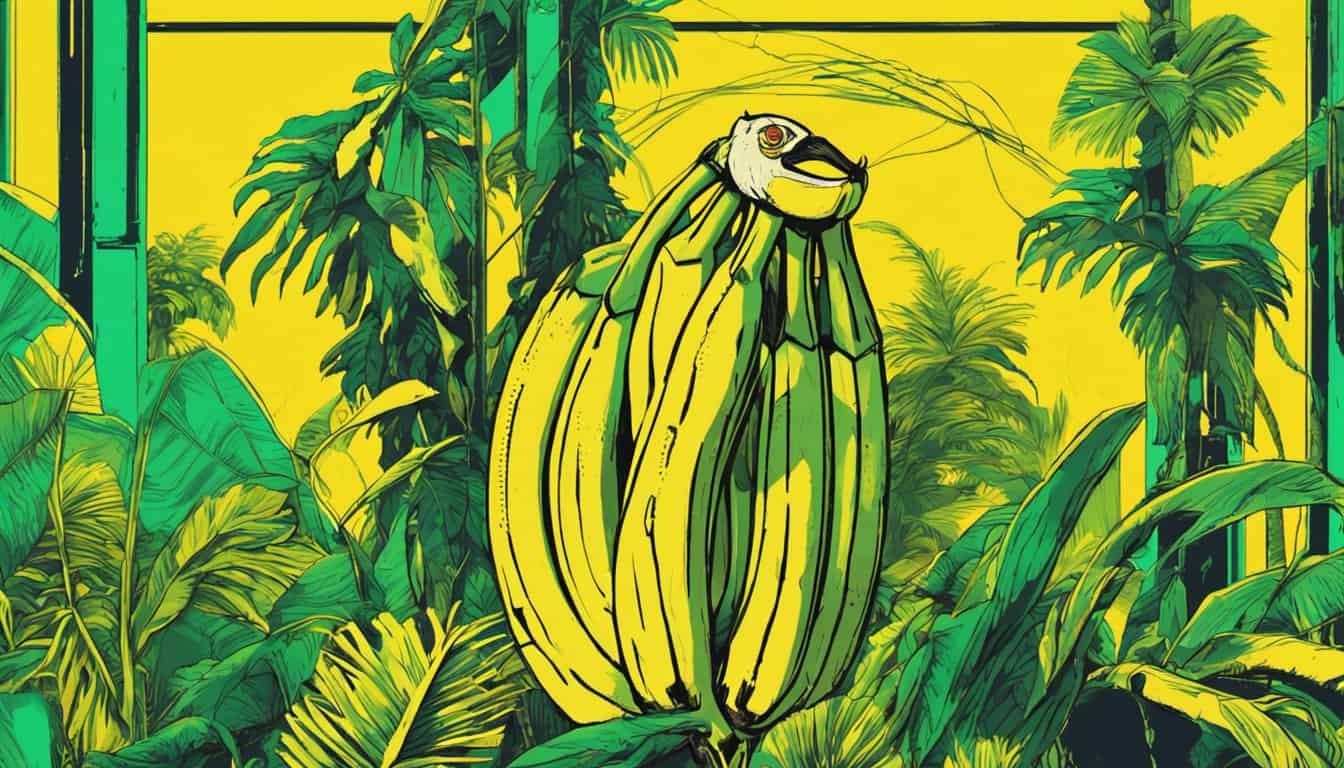 The process of making fried banana fritters is so simple, and this is another of the international banana dishes you can easily make at home! Just slice some bananas into small pieces, then dip into flour and a homemade batter. In the Caribbean, they often add rum to take the flavor to a whole new level. Once fried, sprinkle your banana fritters with some sugar and serve.
Hummingbird Cake –If you love tropical flavors like coconut, pineapples, and bananas… boy, do we have the cake for you! Hummingbird Cake (originally called Doctor Bird Cake) was invented in Jamaica around the late '60s and was introduced to American citizens by the Jamaican tourist board in an attempt to entice people to visit the island.
Hummingbird cake is generously spiced with cinnamon, cloves, and nutmeg and contains more fruit than flour (bananas and crushed pineapple, to be exact). The recipe also contains no butter, just oil for a delectably moist cake. The cake is then coated in cream cheese frosting and topped with chopped roasted pecans.
France
Banana Tarte Tatin –Next, we travel to France, where you can find delicious Banana Tarte Tatins in most Parisian bakeries. A tarte tatin is an upside-down tart made with caramelized fruit, and bananas are an excellent choice. The bananas become extra creamy and sweet, making them an absolute delight in this French dessert.
If you're looking for classy banana dishes to impress your guests, a French Banana Tarte Tatin will do just that!
India
How can you write a piece on international banana dishes and not mention India? This southern region of Asia is bananas for bananas (see what we did there?)
Banana Lassi –Lassi is a traditional Indian drink that has been around for ages. You'll find lassi in India, Bangladesh, and even Pakistan. The banana version of this popular drink, which is just as good, if not better than any banana smoothie you've ever tried in your life.
Blend up a generous amount of yogurt, some bananas, a pinch of cardamom, milk, ice cubes, and a bit of honey to taste for a refreshing summertime drink.
Banana Chips –With origins in India, banana chips can now be found in several grocery stores in the US today! Banana chips are enjoyed in many parts of the world, making them one of the most enjoyed worldwide banana recipes on this list. Fry sliced bananas in some coconut oil and lightly sprinkle with sugar or dehydrate them for a healthier option.
Banana chips are a delicious crunchy and crispy snack, and you can experiment will all sorts of seasonings and spices!
Mexico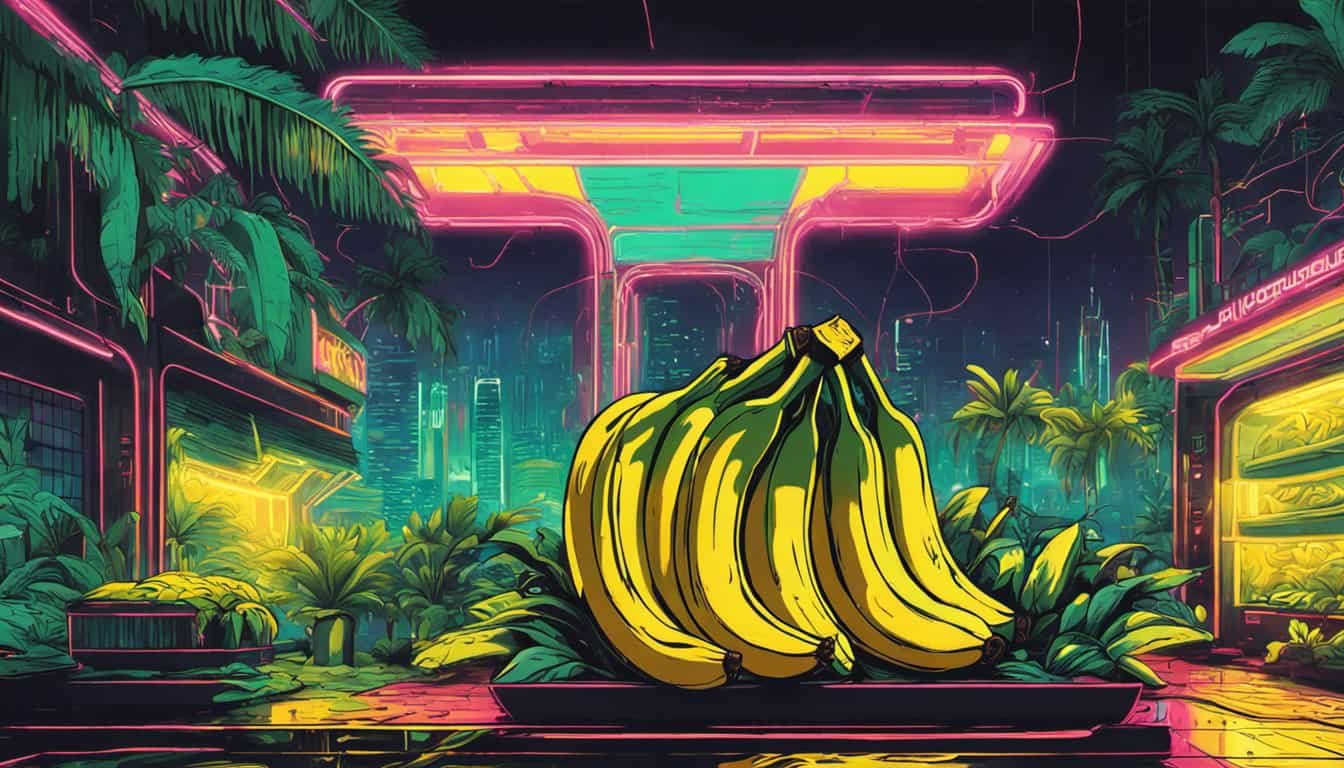 Dulce de Leche Banana Bread –If you love good ol' fashioned banana bread, this is one of the banana dishes you're going to love! Dulce de Leche Banana Bread or Pan de Plátano con Dulce de Leche, is banana bread topped with a decadent Mexican dulce de leche caramel sauce known as cajeta.
In some parts of Mexico, people add Mexican chocolate to their banana bread mixture.
Peru
Tacacho –Who would've thought that pork and banana make a delicious pair? Typically served for breakfast, Tacacho is a traditional Peruvian dish that originates from the Amazonas region. Natives grill or boil plantains, peel and mash them in a large wooden mortar. The mashed plantains are then combined with pieces of pork, lard, and salt then rolled into a ball and served with chorizo.
The sweet and savory combination makes for an out of this world meal!
Philippines
The Philippines reigns supreme when it comes to the most unconventional banana recipes.Banana ketchupis a pantry staple in this tropical Southeast Asian country. The history behind this curious condiment is just as fascinating as the banana ketchup itself.
Maria Orosa, a food scientist passionate about a more self-sustaining Philippines, made it her life's work to study native food. She created a banana sauce using mashed bananas, vinegar, and spices and added red food dye to make the mixture look more appetizing. Her concoction is now known as banana ketchup and is now a staple in almost every Filipino household.
Filipinos often pair banana ketchup with fried chicken, burgers, fries, eggs, and some people even include it in their spaghetti sauce.
Turon –is a delectable Filipino dessert made of sliced bananas coated in sugar and wrapped in spring roll wrapper, and then fried. For those of us with a sweet tooth out there, this banana recipe is for you.
Thailand
Banana Sticky Rice Cakes –Originating in Southern Thailand, banana sticky rice cakes make for a delicious and naturally sweet snack. These rice cakes are wrapped in banana leaves and then barbecued. You could also bake them in your oven if you don't have a grill.
If you're feeling adventurous, check out your local Asian food store for ingredients if you want to try this Thai recipe (or other international banana recipes with Asian origins). Asian food stores often carry frozen banana leaves and sweet glutinous rice.
The United Kingdom: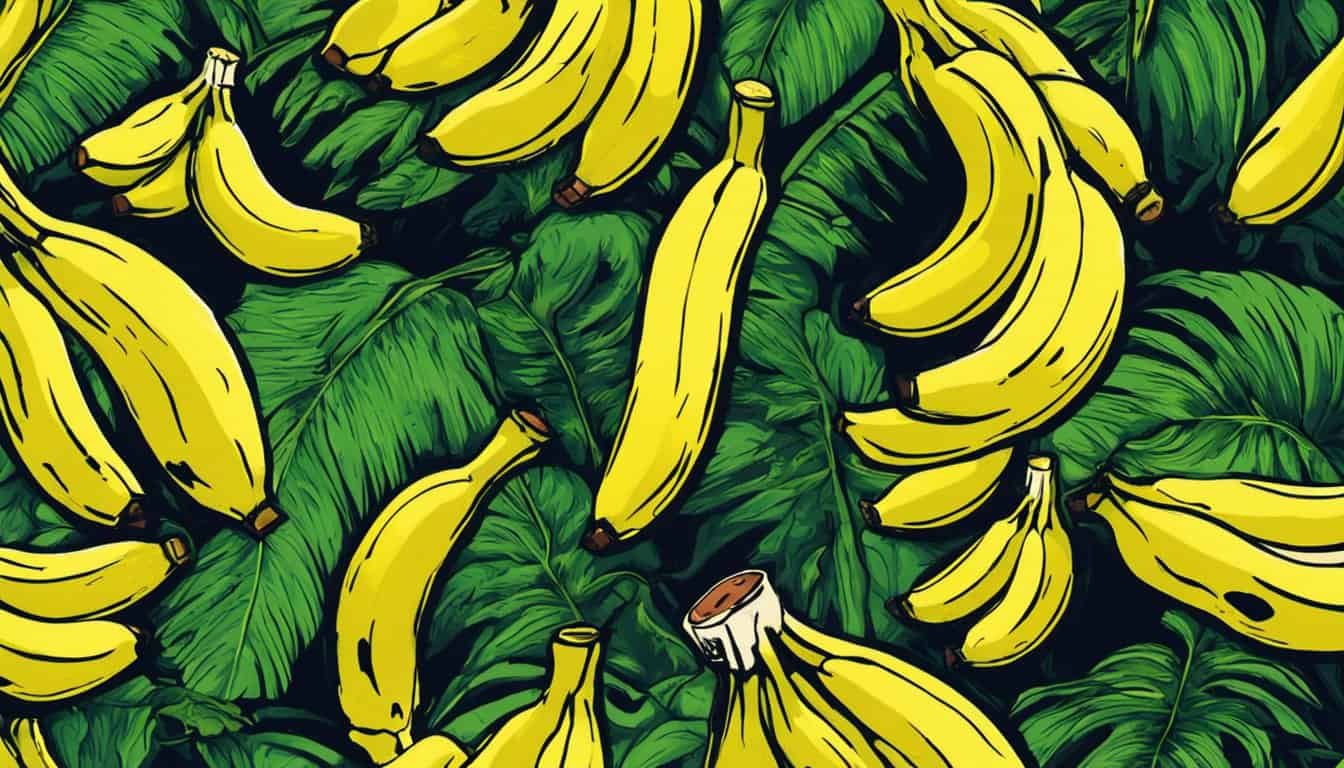 Banoffee Pie –This English dessert pie made with a banana, toffee, and cream filling on top of a buttery crust made with crumbled cookies. Top the pie with a mountain of pillowy whipped cream and chocolate shavings, and you're in heaven!
Explore the World With These Delicious Banana Dishes!
It's hard to get lost in translation with a flavor as delicious as the humble banana. So if you want to travel the world right from your own kitchen, try whipping up some of these recipes at home!
We hope this post inspires you to get more adventurous and creative with your cooking. If you love bananas, read more posts like this onein our food categoryand learn more about this ubiquitous fruit.
Let us know in the comments which of theseinternational banana dishes intrigue you the most!