Have you ever really tried cooking with bananas? These 6 delicious and creative modern recipes will inspire you for sure.
Did you know96% of American familiespurchased bananas last month? The world'smost popular fruithas been part of the human diet since 500 B.C.E. In the world, banana consumption is evenly split between sweet dessert bananas and their starchier cousins.
In some countries, bananas are a breakfast staple, while in others, you are likely to find them in savory form. Cooking with bananas invites so much more creativity than mashing overripe bananas for muffins or smoothies. In countries where bananas grow,people cook with the shoots, the pithy stems, the leaves, and even banana peels.
Read on for6 modern banana recipes.
About Bananas
There aremore than 1000different types of bananas in the world today. Around 500 edible typesgrow in more than 150 countries. However, the ordinary "grocery store" variety of banana is most likely a Cavendish. The Cavendish is a commercial crop known for its attractive appearance and long shelf life (as far as bananas go.)
Bananas are a perennial herb and grown from bulbs or starts. All commercially grown bananas are relatives of the original Cavendish banana grown by the Duke of Devonshire in 1830.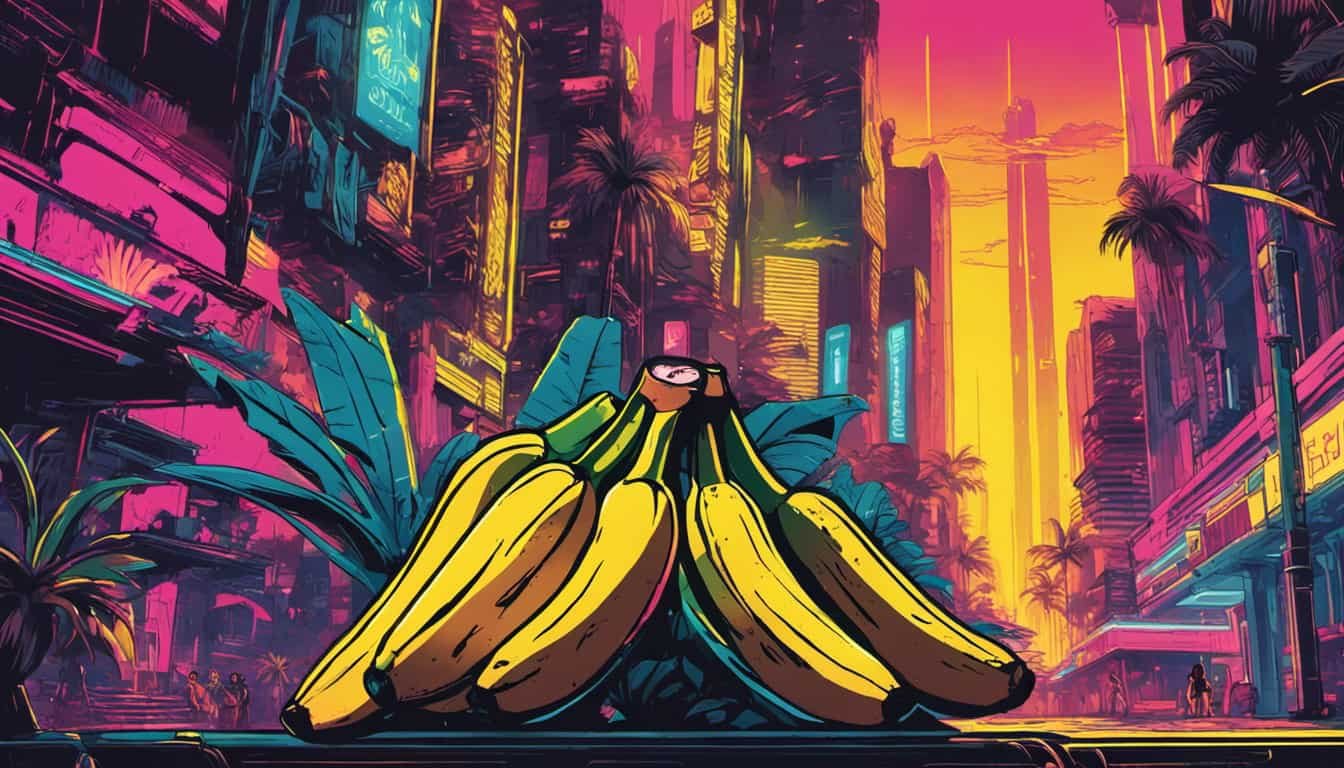 Thesweet banana that made its first U.S. appearance in 1876, was not a Cavendish, however. The popular commercial banana in the early years was the Gros Michel. Gros Michel bananasare now virtually extinct due to a fungus that killed off the cultivar in the 1950s. The ubiquitous artificial banana extract flavor is the Gros Michel.
The Cavendish is still the biggest sweet banana cultivar available for sale, however, there are many smaller varietals to check out. Exoticproduce vendor Frieda's, for example, ships red bananas all over the U.S. These small red beauties resemble short fingers and are said to be sweeter and softer than yellow bananas.
Small producers and hobbyists now grow several varieties of bananas in Hawaii, California, Arizona, Florida and more. Look for "hands" of Blue Java, ice cream, Brazilian dwarf or Aloha. Check out ethnic markets for sweet or starchy varieties you won't see at your normal grocery store.
Cooking With Bananas Means Tradition With a Twist
Filipino Banana Ketchup
Say you have an overabundance of ripe bananas. There is always banana bread. Did you know that you can make ketchup with them? This popular Filipino condiment is sure to replace ordinary Heinz 57 on your table.

Ingredients
1

tablespoon

peanut oil

1/4

cup

finely chopped sweet onion

about 1/2 small onion

1

teaspoon

minced garlic

about 1 medium clove

1/2

tablespoon

finely chopped seeded jalapeño

about 1 small jalapeño

1

teaspoon

freshly grated ginger

1/4

teaspoon

ground turmeric

1/8

teaspoon

ground allspice

3/4

cup

mashed ripe sweet bananas

about 2 large bananas

1/4

cup

white vinegar

1

tablespoon

molasses

1/2

tablespoon

tomato paste

1/2

tablespoon

soy sauce

1/4

teaspoon

salt

plus more to taste

Water

as needed
Instructions
In a small saucepan, sweat the onion in peanut oil until translucent, ad the remaining aromatics and heat until fragrant.

Stir in the remaining ingredients and allow to cook over low heat 15 minutes, stirring often. Add water if necessary to create ketchup consistency.

Remove from heat and use a stick blender to smoothly puree the ketchup. The ketchup may be refrigerated for several days, but it won't last that long!
Notes
Filipinos like their banana ketchup with some SPAM or with fries. Try taking this recipe even farther. Add chili powder or more sweetener to make a barbeque sauce.
Molecular Banana Pearls
This recipe doesn't really involve cooking with bananas, per se. It requires a scale, though. It's for science! Change up the juice for more variations. For example bananas and guava juice or pineapple juice.
Ingredients
250

g

apple juice

250

g

banana puree

5

g

sodium alginate

1

liter

distilled water200 g sugar5 g calcium chloride
Instructions
Mix the apple juice and banana puree together to form a thick soup. Chill at least 30 minutes. Add the sodium alginate and use a stick blender to mix thoroughly. Try not to introduce bubbles to the mixture.  Tap the container on the counter to release the bubbles. Chill this mixture for two hours.

Heat the distilled water then dissolve the sugar completely in the water. Allow the mixture to cool completely. Dissolve the calcium chloride in the water.

Dispense drops of the alginate solution into the calcium bath with a syringe.  A skin forms on the outside of the drop in about 2 minutes. The longer the pearls remain in the bath, the thicker the skin becomes. Once the skin forms, remove the spheres from the bath and rinse in two changes of distilled water to remove the calcium and stop the gelling process.
Notes
For fun, serve these pearls with strawberry and chocolate pearls for a space-age banana split. Is this recipe too avant-garde for your palate?  The next dessert looks like typical tapioca but packs in nutrition and fiber.
Healthy Dairy-Free Banana Pudding
Vegan, gluten-free and paleo? Sign me up! Bananas aren't just tasty, they're good for you!
Ingredients
2 

cups

coconut milk

2 

bananas

1/4

cup

sweetener

maple syrup is good, honey, sugar, sugar substitute all work

1/4

cup

chia seeds

1/4

teaspoon

ground nutmeg

pinch

of salt

1

teaspoon

vanilla or pandan extract
Instructions
Warm the coconut milk and dissolve the maple syrup or sugar in it. Mix all the other ingredients in. Pour into a bowl.

Chill at least 2 hours, to overnight to allow the chia seeds to hydrate. They thicken the pudding as they gel.

To serve, spoon portions into bowls and top with shredded coconut.
Banana Cocktails For Grownups
We all know that bananas are some of baby's first foods. But have you ever had a Banana Tom & Jerry? This cocktail packs a sweet and warming punch.
Ingredients
1

egg white

1 

banana

2 

tbsp 

sugar

1

egg yolk

2

cups

hot milk

1/4

tsp 

nutmeg

2

shots brandy
Instructions
Beat the egg white until stiff.

Mix the banana, egg yolk, and sugar together to make a batter.

Put a spoonful of yolk batter in heat resistant cup, mix in a shot of brandy. Add in the hot milk and top with a spoonful of whipped egg white and nutmeg.
Bananas as ketchup, a cocktail or molecular cuisine pearls, are versatile. For something exotic, try cooking bananas into a savory dish.
Banana Curry Soup
Salt and spice with bananas aren't common in American cuisine, but bananas and curry are a combination to win over the Western palate. Add a spicy chili or two if you are brave.
Ingredients
1

tbsp

peanut oil

1/4

cup

finely chopped sweet onion

about 1/2 small onion

1

tsp 

garam masala

1/2

tbsp

finely chopped seeded jalapeño chili

optional

1

tbsp

freshly grated ginger

1/4

tsp

ground turmeric

2 

cups

mashed bananas

about 5 large not quite ripe bananas

2

cups

vegetable stock

1

cup

coconut milk

salt to taste
Instructions
In a large saucepan, sweat the onion in the peanut oil until translucent. Add the aromatics and stir 30 seconds over heat until fragrant.

Add the mashed bananas and vegetable stock. Simmer covered for 15 minutes. Remove from heat.

Blend smooth with a stick blender, adding in the coconut milk.

Serve garnished with chopped cilantro.
Prefer baking with bananas? How about a surprising holiday twist on fruitcake? Forget figgy pudding.
Frank's Nearly Fatal Fruitcake
This recipe is named for the sheer amount of bananas, butter, and booze my neighbor puts into his holiday gift loaves.  They look like doorstops, but the truth is that they are delicious.
Ingredients
1

cup

sugar

1/2

cup 

butter

2

eggs + 2 yolks

1 1/2

cups

mashed bananas

about 3 bananas

2 1/2

cups

sifted flour

1

tsp

baking soda

1/2

tsp

salt

1/2

cup

walnuts

1

cup

candied fruit

1

tsp

pumpkin pie spice

2

tbsp

rum
Instructions
Cream together the sugar and butter. Add in the eggs and egg yolks. Mix well. Stir in the mashed bananas.

In a separate bowl, sift together the flour, baking soda, and salt.

Fold the dry ingredients into the wet ingredients. Do not overmix.

Fold in the remaining ingredients and divide batter into loaf pans.

Bake fruitcakes in a 375 oven for about an hour (until a toothpick inserted in the center comes out clean.) Place a pan of water on the bottom of the oven to provide even moist heat.

Pour the rum onto the fruitcake hot out of the oven. Allow the cakes to cool before removing from pan and wrapping in rum-soaked cheesecloth to age.

For best flavor, allow the fruitcake to ripen a month before cutting.
Notes
This fruitcake seems to please even people who hate the idea of eating Christmas doorstops.
Don't Know What to Make With Bananas?
There's more to bananas than just breakfast. Cooking with bananas can take you into unexpected sweet or savory directions. Feel free to experiment with different kinds of bananas in these recipes. The grocery store Cavendish banana works just fine, but try a lemony Burro banana, Buddha Fingers or Manzano.
Don't feel like cooking or baking with bananas? How about a banana facial treatment. Keep reading our banana blog to learn more.