Is Banana Laffy Taffy Really Vegan? Exploring the Ingredients and Offering Alternatives
If you're looking for a sweet treat, banana laffy taffy may be on your list of options. But is it vegan? In this article, we'll explore the ingredients in banana laffy taffy and whether there are any non-vegan components. We'll also delve into the debate surrounding artificial colors and flavors in this candy. Finally, we'll suggest some alternative vegan-friendly treats that may satisfy your sweet tooth. Whether you're a vegan or simply curious about the makeup of your favorite candies, read on to learn more.
What are the ingredients in Banana Laffy Taffy?
If you've ever wondered what makes banana laffy taffy so irresistible, the answer lies in its ingredients. The classic candy's flavor is derived from a combination of artificial flavorings and real banana puree.
But don't be fooled by the "real" aspect of the puree – it's actually a highly processed concentrate that has been stripped of most of its natural nutrients. In fact, there is very little nutritional value to be found in banana laffy taffy.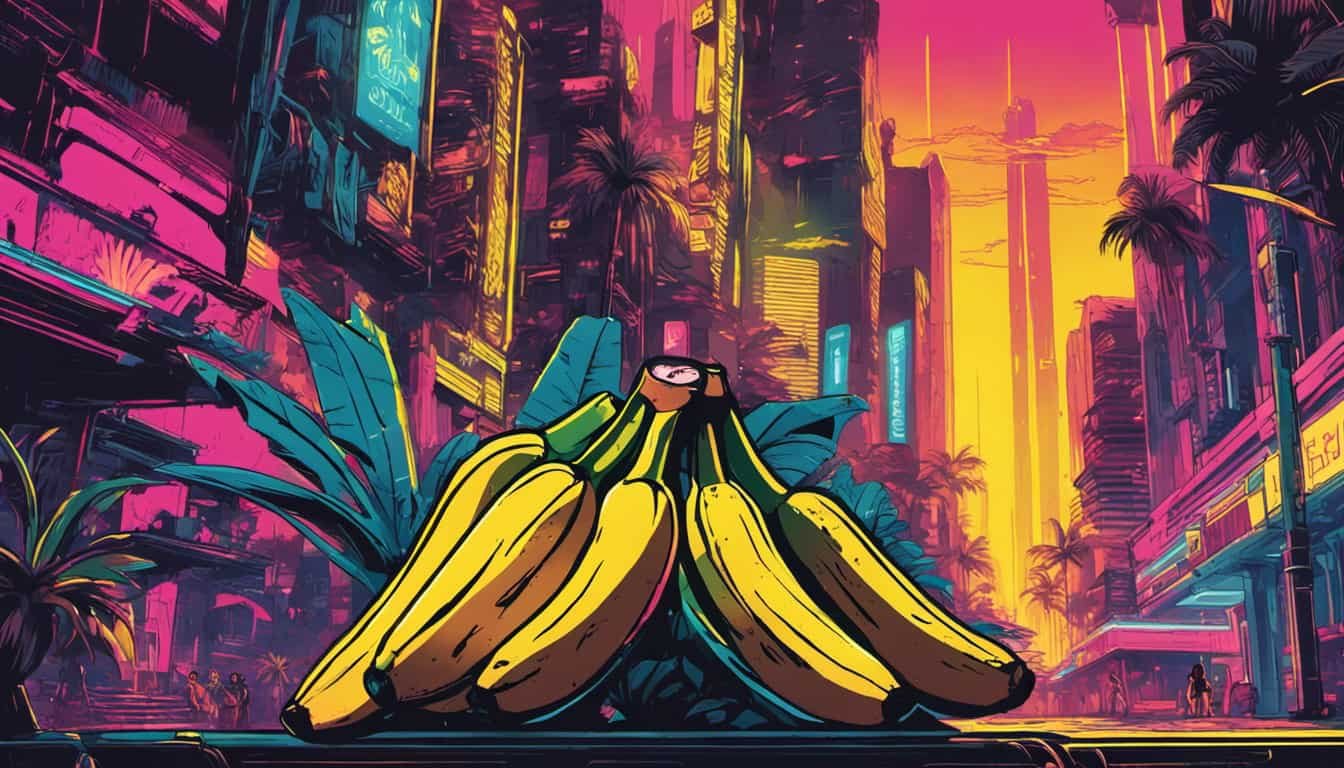 However, that doesn't stop people from enjoying this sweet treat. And with its long-lasting chewiness and bold banana taste, it's easy to see why. So go ahead and indulge in some banana laffy taffy – just remember to enjoy it in moderation as part of a balanced diet.
Are there any non-vegan ingredients in Banana Laffy Taffy?
Banana Laffy Taffy is a popular candy that has been enjoyed by many for decades. However, for those who follow a vegan lifestyle, the question arises: are there any non-vegan ingredients in banana Laffy Taffy?
The answer to this question lies in understanding the ingredients of this sweet treat. Banana Laffy Taffy typically contains sugar, corn syrup, palm oil, malic acid, mono and diglycerides (emulsifiers), hydrogenated cottonseed oil and natural flavors.
While sugar and corn syrup are considered vegan-friendly ingredients, palm oil may raise some concerns. Palm oil is known for its significant impact on the environment due to deforestation and habitat destruction of endangered species such as orangutans. Additionally, some vegans avoid it due to ethical concerns related to animal exploitation.
Malic acid is a naturally occurring substance found in fruits such as apples and grapes. Mono and diglycerides are commonly used as emulsifiers in food production but can be derived from animal sources such as pork or beef.
Hydrogenated cottonseed oil is another ingredient that may not sit well with vegans due to its potential negative health effects.
Lastly, natural flavors can be tricky because they can come from both plant-based or animal-derived sources. Without knowing the specific source of these flavors used in Banana Laffy Taffy it's difficult to determine whether it's vegan or not.
In conclusion, while Banana Laffy Taffy does not contain any obvious non-vegan ingredients like milk or gelatin; palm oil usage raises environmental concerns while mono/diglycerides may contain animal-derived sources making
The controversy surrounding the use of artificial colors and flavors in banana Laffy Taffy.
The controversy surrounding the use of artificial colors and flavors in banana laffy taffy is a hotly debated topic among those interested in learning more about bananas. Many people are concerned about the potentially harmful effects of consuming these additives, while others argue that they are harmless and necessary for creating the desired taste and appearance.
On one side of the debate, critics argue that artificial colors and flavors can have negative health consequences. Some studies suggest that certain food dyes may be linked to hyperactivity in children, while others point to potential carcinogenic effects. Additionally, some people argue that these additives do not accurately represent the true flavor of bananas, leading consumers to form inaccurate perceptions about what real bananas should taste like.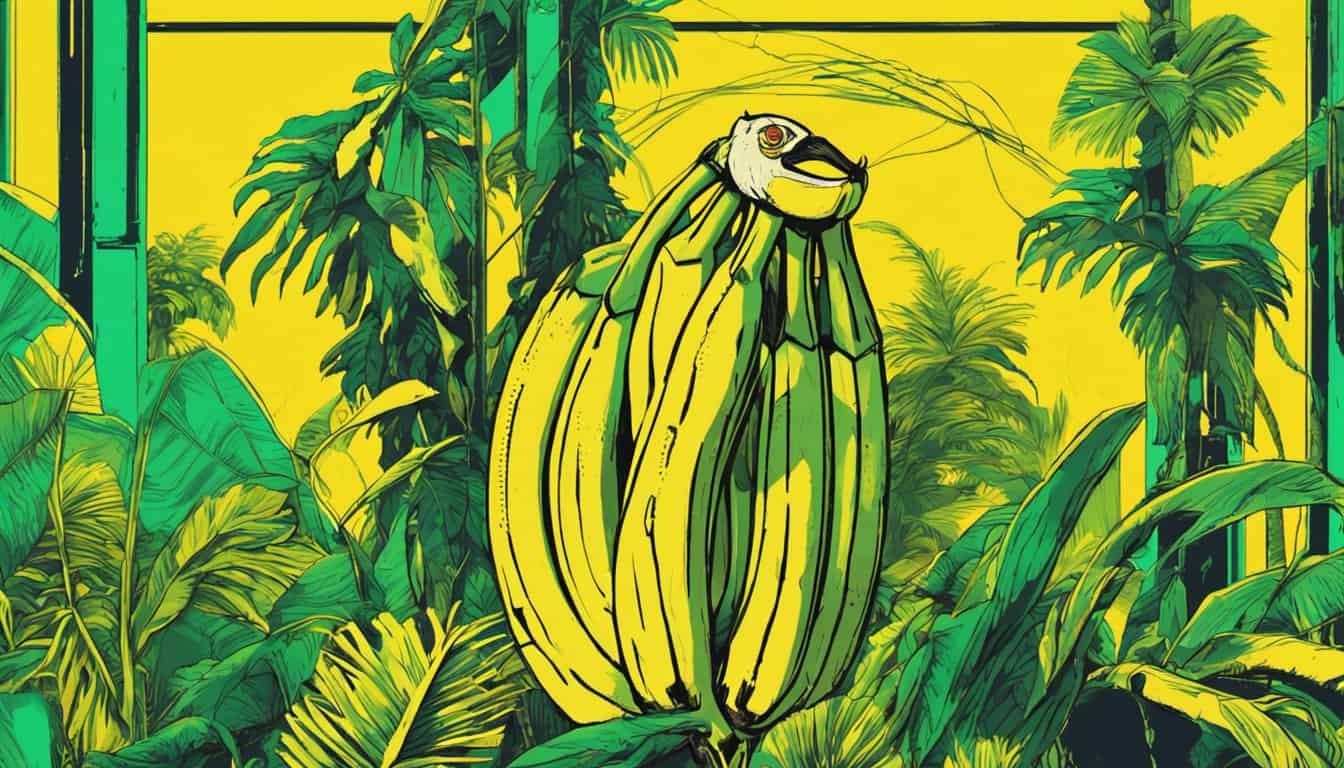 However, proponents of artificial colors and flavors argue that they are vital for creating a consistent product with predictable results. Without these additives, it would be difficult to ensure uniformity from batch-to-batch or year-to-year. Furthermore, many consumers enjoy the bright yellow color and distinct flavor profile associated with banana laffy taffy specifically because it is different from natural bananas.
Ultimately, whether or not you choose to consume banana laffy taffy with artificial colors and flavors comes down to personal preference. However, it is important for consumers to educate themselves on both sides of this controversial issue so they can make informed decisions about what they choose to eat.
What are some alternatives to banana Laffy Taffy that are vegan-friendly?
For vegans, finding a suitable alternative to banana laffy taffy can be a challenging task. However, fear not, as there are several options available that are both delicious and completely vegan-friendly.
Firstly, try out some natural fruit-based alternatives such as banana chips or dehydrated banana slices. These snacks provide the same sweet and satisfying taste of bananas without any added sugars or artificial flavors.
Another option is to indulge in some vegan-friendly candy brands that offer banana-flavored treats such as YumEarth's Organic Banana Lollipops or Goody Good Stuff's Sour Mix & Match Vegan Gummy Candy.
For those looking for a more DIY approach, making your own banana-flavored snacks at home with simple ingredients like ripe bananas and coconut oil can be an enjoyable and healthy alternative.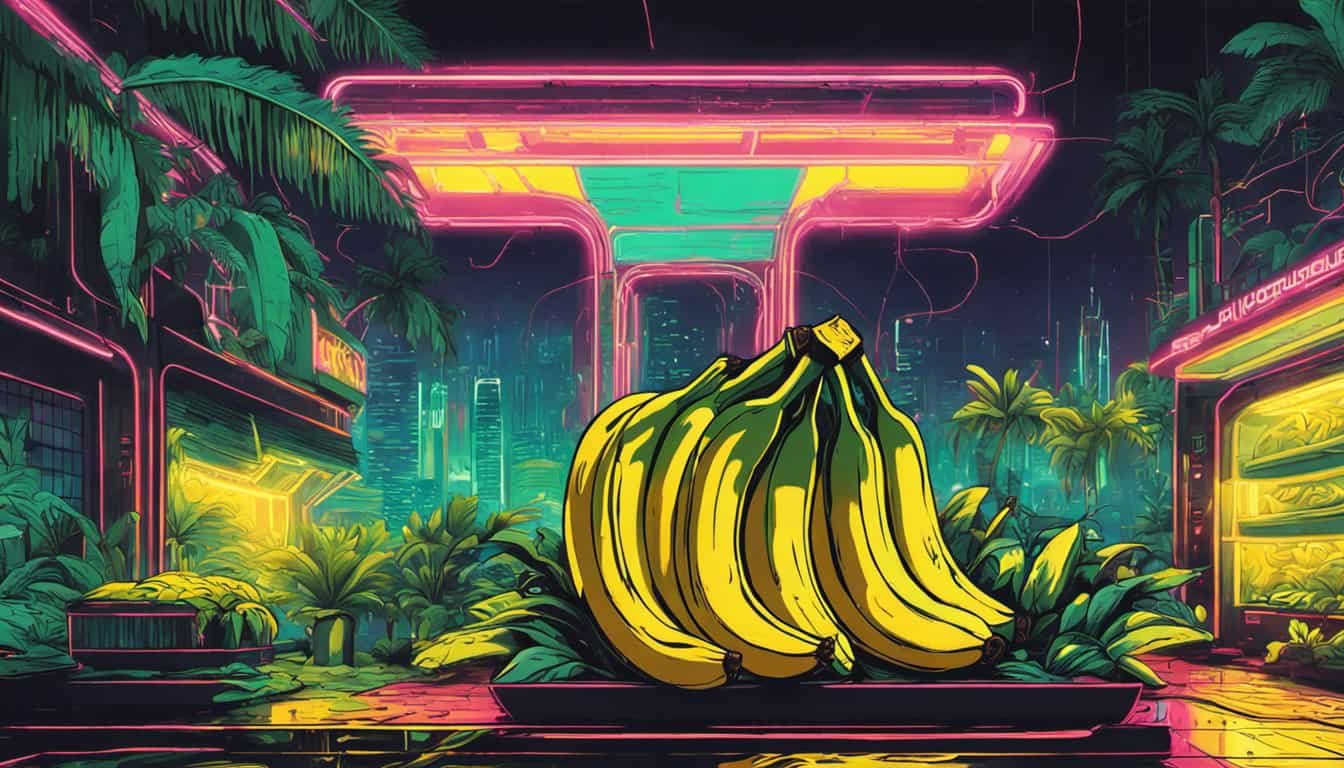 Ultimately, there are numerous ways to satisfy your craving for the taste of bananas without compromising on dietary restrictions. With these alternatives in mind, vegans no longer have to miss out on the delightful flavor of their beloved fruit.
Check out our other articles to find out even more about banana.
It is possible to enjoy banana flavored laffy taffy as a vegan, but it requires careful consideration of what ingredients are used and if these ingredients meet the criteria for being vegan-friendly. Be sure to ask questions about artificial colors, flavors, and preservatives when purchasing any food item that claims to be "vegan" or "vegetarian". If you'd like more information on this subject or other topics related to bananas, check out our other articles!